Meet Sarah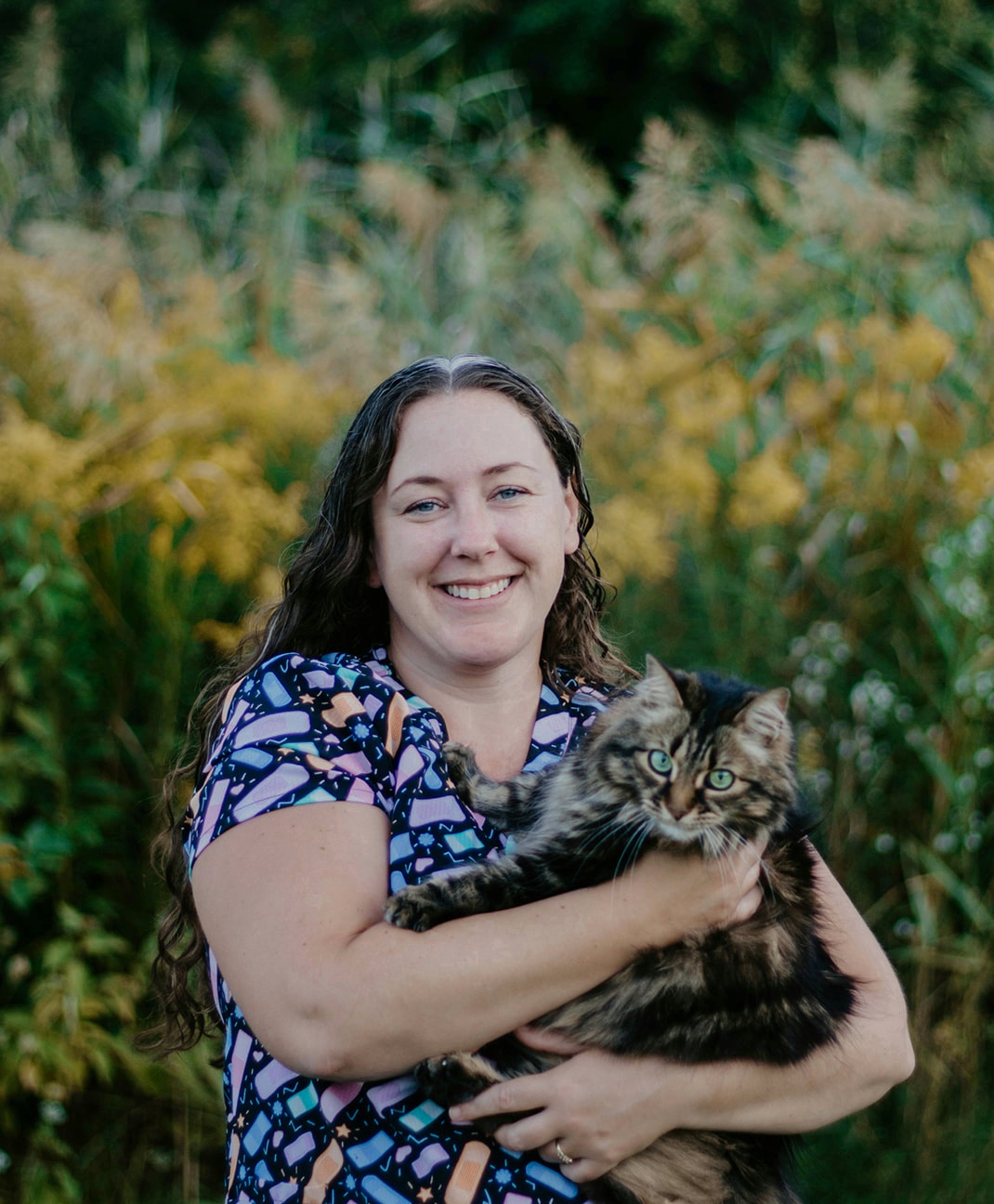 Sarah, Vet Assistant
Sarah has loved animals from a very young age. As a child, she often brought home stray cats "to find them families" – despite her mother's pleas to not bring them home anymore.
After graduating from the Veterinary Assistant program at St Lawrence College she secured a position at the Kingston Humane Society where she spent years loving and caring for the community's homeless animals!
Having now relocated to Quinte West she has now found a new passion in after-hours pet emergency care at the Quinte Regional Pet Hospital.
In her spare time, she enjoys spending time with her husband, and two children exploring nature. The family, when at home, love relaxing with their cat Tokyo.
Tokyo was found in a barn litter, of course, all needed new families, and for Tokyo, it was Sarah's family she ended up with nearly 16 years ago!