Blood Donor Clinic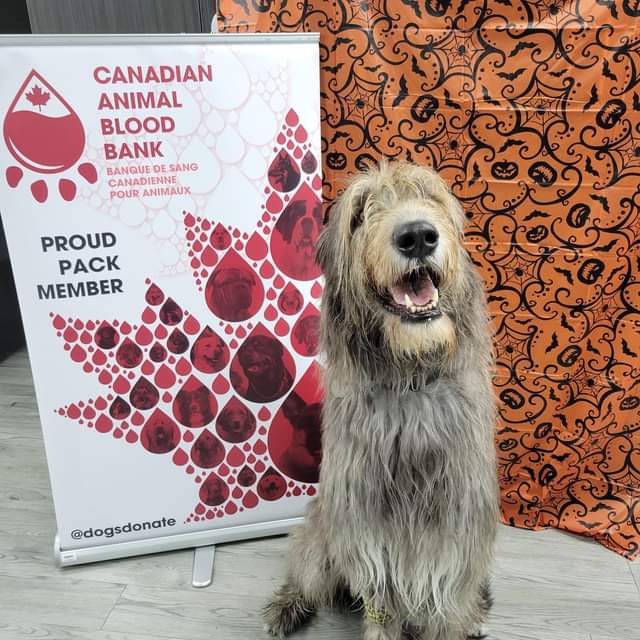 Your Dog Can Save A Life
Kingston Regional Pet Hospital (KRPH) is proud to work closely with the Canadian Animal Blood Bank to help save dogs' lives. The Canadian Animal Blood Bank is advancing veterinary medicine by raising awareness and educating the community about transfusion medicine. We are always looking to add generous donors to our program.
For the safety of both the donor and recipient, donors must meet the following criteria:

• Calm temperament as dogs must lie still for 5 minutes with modest restraint and without sedation
• Deemed healthy and suitable by your veterinarian
• Weigh a minimum of 25 kg. (55 lbs) on the basis of lean body mass
• Be between 1 and 8 years of age – donors are retired at 10 years of age
• Immunizations must be current • Heartworm tested and on preventative medication
Please reach out if you are interested in having your dog join our Blood Donor Pack.